Day 4 – The famous Giant's Causeway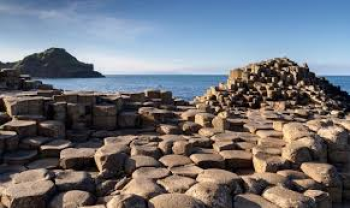 Today we head to the Giant's Causeway by private bus, direct from central Belfast (the bus journey time is approx 2 hours).
Located in County Antrim, on the North Coast of Northern Ireland, the Giant's Causeway is an area of outstanding natural beauty: created around 60 million years ago by the movement of basalt lava, the Causeway is the most popular tourist attraction in Northern Ireland and comprises over 40,000 columns that step down from the foot of the cliff into the sea.
Heneghan Peng Architects won a competition in 2005 to design a visitor centre for the Giant's Causeway, providing exhibition spaces, a cafe, toilets and a giftshop. This was opened in 2012 and is the venue for lunch today.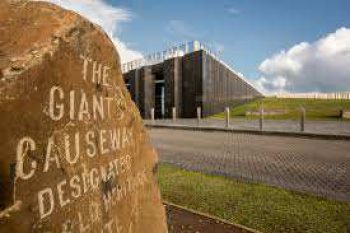 We return to Belfast and your next and last day, sightseeing, walking, shopping: relaxing to your hearts content!
This evening there is no dinner included; for those who wish to eat together with your guide, a local restaurant will be booked. For those wishing to head out independently to explore Belfast's thriving restaurant and bar scene, don't hesitate to ask for recommendations!